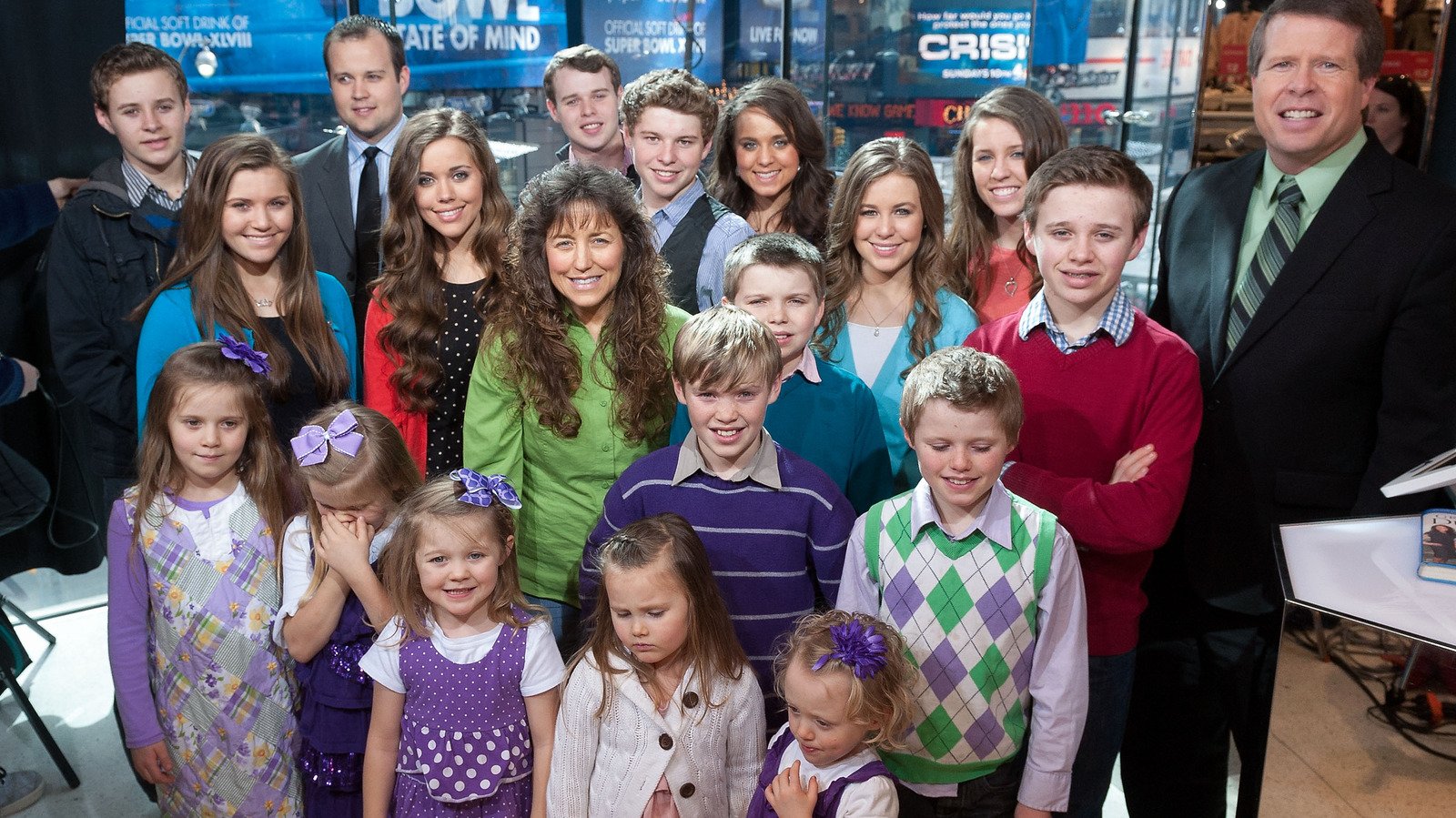 The truth about the Duggars' dress code
The kids on "19 Kids & Counting" have changed since the show first aired. More than half of the Duggar children are now adults, and most adult children have married and started families of their own. As they carved out their independent lives, some chose to move away from the restrictive dress code they followed as children. Among them is Jinger Duggar Vuolo, the sixth of 19 and the fourth daughter. Married to professional footballer-turned-minister Jeremy Vuolo, Jinger kept a skirt-and-dress wardrobe early in their marriage. As she and Jeremy began to study the Bible together, her perspective slowly changed.
As she describes in "The Hope We Hold," a book she and Jeremy published in 2021 (via People), Jinger discovered there was no passage in the Bible that specifically forbade women to wear pants. "[I] realized that biblical modesty is deeper and deeper than wearing skirts instead of pants," she wrote. She asked Jeremy for his advice, and he encouraged her to follow her "true desire to understand what the Bible says and do just that."
So reassured, Jinger has since rocked not just pantsuits like the one pictured here, but also jeans, shorts and even tank tops. The Vuolos' daughters, Felicity and Evangeline Jo, were also spotted in pants. For this family, faith is more than outward appearances.