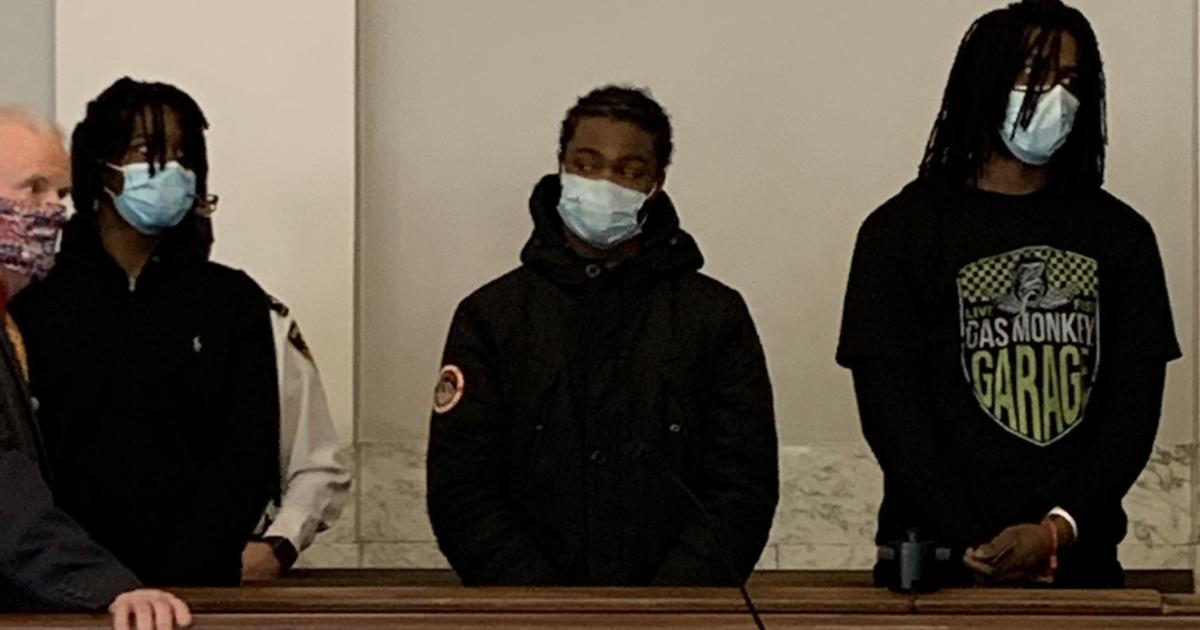 Judge orders Attleboro drive-by shooting defendants to give DNA samples | Local News
ATTLEBORO — An Attleboro District Court judge on Thursday ordered two defendants charged in a drive-by shooting on James Street in December to give prosecutors a DNA sample.
Judge Edmund Mathers ordered Sauvens Derosiers, 22, of 130 Steere St., Attleboro and Jean A. Bastien, 19, of Taunton, to allow a police officer to dab their mouths.
Prosecutors want a DNA sample from the defendants to compare with unidentified DNA lab techs found on a 9mm handgun found in an SUV occupied by the defendants.
Defense attorneys Daniel Rich of Norton, who represents Derosiers, and Brian Roman of North Attleboro, who represents Bastien, opposed the request.
A third defendant, Kepler Joseph, 20, of 47 Johnson St., North Attleboro, did not contest the prosecutors' request.
The men are charged in connection with the December 22 shooting outside the home of the alleged target, 20-year-old Mark Socia.
Police allege Socia was in a car parked outside her home and drove off after the shooting. The car was found parked, empty and with bullet holes about a mile away.
No one was injured in the incident, according to police.
Socia is facing charges in Fall River Superior Court relating to a drive-by shooting last February on Richardson Avenue.
Prosecutors say they don't know the motive for the shooting outside his home.
The three suspects were arrested after the SUV driven by Derosiers crashed into another SUV in County Square, allegedly after police attempted to stop the vehicle shortly after the shooting.
Along with the DNA, Desrosiers had also been ordered to give the passcode to his encrypted cellphone.
The three men pleaded innocent to unlawful possession of a large capacity firearm.
Business continued until April.
Defense attorneys said they are awaiting a decision from prosecutors on whether the case will go to a grand jury in Fall River Superior Court for arraignment.
David Linton can be reached at 508-236-0338.