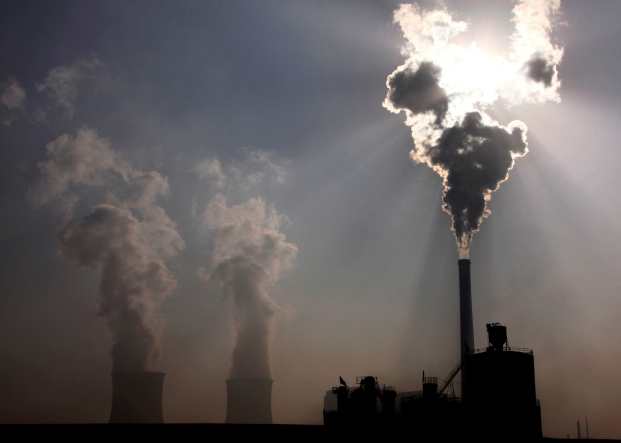 China speeds approval of new coal-fired power plants – Greenpeace
China has stepped up plans to open new coal-fired power plants this year as the government scrambles to secure power supplies amid economic risks and possible power shortages, according to leading environmental group green peace.
The researchers found that Chinese authorities had approved 8.63 gigawatts of coal-fired power plants in the first quarter of 2022, which Greenpeace said was nearly half the amount approved for all of 2021.
"China's energy shortfalls do not stem from low production capacity. China has an overcapacity of coal-fired power plants. Energy shortfalls come from poor integration of generation, grid, load and storage," said Wu Jinghan, climate and energy campaign manager at Greenpeace East Asia office in Beijing.
The move was "part of a traditional mindset about the energy sector that has been rising to prominence quite quickly", according to Wu, who said that "overcapacity of this one energy source is a major obstacle to energy security, as well as to China. energetic transition.
In 2021 and in the first quarter of 2022, new coal-fired power plants have been approved in six provinces: Hunan, Shaanxi, Gansu, Anhui, Zhejiang and Fujian, he said, noting that public entities run by provincial governments are "particularly sensitive to short-term trends in energy planning". .
"Energy security has become something of a code word for coal, rather than a reliable supply of energy. Provincial governments are looking closely to Beijing for advice. As long as "energy security" is the code word for traditional high-emission economic planning, they will use it. Coal-dependent provinces need the right directions moving forward," Wu said.
Last year, President Xi Jinping pledged that China would reduce coal use from 2026, he added.
Greenpeace said the central government must "rein in China's runaway coal expansion", either by controlling the approval process or by putting in place policymaking guidelines similar to a traffic light system to new coal power projects, which can communicate the severity of growing risks. local development and reform commissions.
Alfie Haberson and Jim Pollard
SEE MORE:
China's Belt and Road Reduction Fund for Foreign Coal Power Plants: Report
China-Australia coal import thaw could freeze Europe
Chinese coal groups call for increased production to avoid blackouts
China accounts for most new coal power projects, study finds