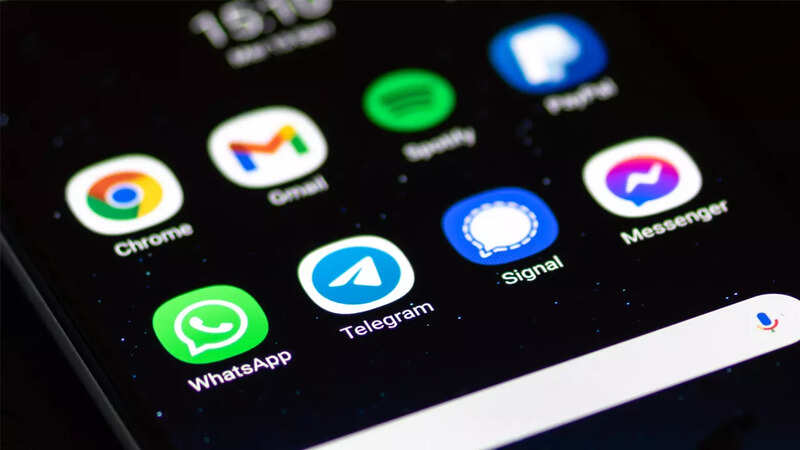 Best Texting Apps for Android and iPhone
Having a smartphone just means not enjoying multiple apps, but staying connected with anyone across the world. Lately, smartphones have facilitated endless contact with our family, friends and loved ones instantly, anytime and anywhere.
If you have a smartphone and are wondering what messaging application will be the ideal solution for you, there are several messaging applications for both android
and iOS that might suit your needs. Latest messaging apps offer great benefits along with all kinds of interactions i.e. text messaging to voice and video calls, sharing photos, files, links or videos with others benefits such as security, group creation, encryption and more. Let us guide you through some of the best messaging apps to help you make an informed decision.
WhatsApp
When it comes to messaging apps, the biggest and most favorite app in the world is WhatsApp. It is quite easy to set up and above all it is free. You can make voice and video calls, as well as group voice and video calls for up to eight people. Besides chatting, WhatsApp lets you share photos, videos, documents, links, contacts, and even your location with anyone you want. There are memes, GIFs, editing features, disappearing messages, and many more features that you would like.
The app provides protection with its end-to-end encryption for privacy and security. The app automatically populates your contact list, once you give your contact access.
Messenger
Owned by Meta (Facebook), Messenger is Facebook's messaging app that lets you instantly chat with your Facebook friends and other people. Not only does it autofill contacts, but you can also add any contact or allow others to add you as a contact by scanning a unique code.
The app lets you make video and voice calls, you can share files and your location, and there's a Messenger Rooms feature where you can host up to 50 people, all you have to do is create a link and share it with anyone to start the conversation. Other features like end-to-end encryption, vanish mode, messages disappear once you leave chat and watch TV shows, videos or movies together with your friends in real time via video chat .
Telegram
With millions of active users, Telegram is one of the fastest messaging apps available for mobile devices and desktops. It is free without advertising because it is funded by a donation with no aim of generating income through it according to its creators.
Besides the encrypted chat feature, you can store chat history in the cloud and transfer files without any size constraints. Like other apps, it also offers features like editing, stickers and GIFs, and group chats for up to 200,000 people. Additionally, some latest features have also been added to the app, including animated stickers for photos or videos, scheduled voice chats, and automatic message deletion.
Signal
Needless to say, Signal is one of the most positively suggested apps as it offers chat encryption and security. Due to its strict military-grade encryption, Signal has become a popular alternative to WhatsApp. You can enjoy SMS, voice calls, group messages, and send and receive media attachments.
Recently, the app has added its latest updates such as image blur features in its editor, new stickers, reactions, dark mode, emoji, mute setting to turn off notifications, and more. Moreover.
Skype
Skype needs no introduction, it's one of the oldest and most popular apps that lets you text and call people anywhere in the world. It is available for both mobile and desktop versions. Skype lets you share a screen, join group video calls, share files, record conversations, and more, making it suitable for both personal and business use.
Apart from these, there are many other chat apps available like Discord, Viber, Line, WeChat and many more. So, make your choice based on the features and characteristics of each of these offers. Whether Android or iOS, most of these apps are free and work on an internet connection.
FacebookTwitterLinkedIn
---